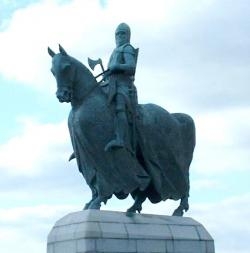 RichardScotland
About
Username

RichardScotland

Email

Joined

Visits

12,564

Last Active

Roles

Member
Comments
Cool. Autoplay often makes bad decisions. We always keep it off. BTW, with #62559216 I did use Undo in the 13 minute win. I then replayed it without using it. VERY difficult.

Once you get your eye in Ken, it's pretty decent. Nobody said it was easy though. 🙂 Two solutions attached to put you on the correct path. Good luck. 😊 Once you get the chance to clear a space don't do it until the card at the top of the waste is on…

CROWN is an easier version of Corona. Rated at Medium (40%) but probably quite a bit higher. Turn Autoplaty off so that you can better control what goes into empty spaces. I probably used worrying-back in all of the ones I played. A very decent game…

I noticed that both JD were about to be buried early in the game Ken. That's all it took. Easily overlooked. 70 minutes in the dentist's chair today. Next appointment mid December all going well.

Should be winnable from here Ken. Perhaps overlooking the early diamonds was your problem. https://www.goodsol.net/forum/vanilla/uploads/718/0Q8Q4PSPFQHD.pgs

May not have time Ken.. On the countdown to a dental appointment. A crown that came out in JANUARY is going to be refitted today after umpteen appointments where he has been drilling and excavating right up under my cheekbone. A complex problem was …

https://www.goodsol.net/forum/vanilla/uploads/395/2N1J2V2OZ1RZ.jpg 13 minutes. No undos. Turn autoplay OFF.